Foot Odour
Applying Tea Tree Oil externally, while taking Chlorophyll internally, helps reduce foot odour.
---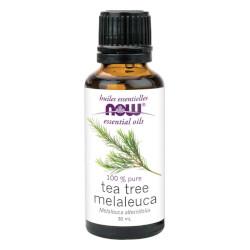 Now Tea Tree Oil - 30 mL or 118 mL
Tea Tree oil features a potent, warm, and spicy aroma, with cleansing, purifying, and renewing...
From $15.99
Organika Chlorophyll 100 mg - 100 Tablets
Chlorophyll helps in the control of body odour, and excess perspiration. It is alkaline in nat...
$25.99
Sold Out