Chitosan
Chitosan is a fibre, found in its original form on the shells of marine crustaceans such as shrimp or crabs. As a source of soluble fibre, it is not digested by the body. Chitosan may bind fat, prevent its digestion, and promote its elimination from the body. As a result, it is used as a weight loss supplement.
---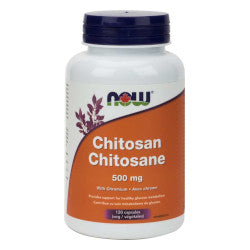 Now Chitosan 500 mg with Chromium - 120 Capsules
Now Chitosan contains LipoSan ULTRA, a patented high-density form of Chitosan that binds up to...
$30.99