Tribulus
Tribulus is a herb which grows in many parts of the world. Traditionally, it has been used in medicine to increase energy. It may assist the regulation of testosterone levels in athletes and contribute to increased libido, particularly when supplemented with other energy boosting items.
---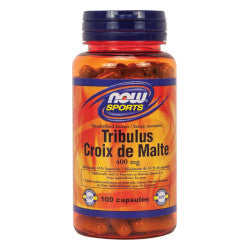 Now Tribulus 400 mg - 100 Capsules
Tribulus terrestris has been used for centuries in ancient Greece, India and Africa t...
$16.99
Sold Out
Organika TNT Plus - 60 Capsules
Tribulus has been studied to promote increases in free testosterone for energy and libido supp...
$22.99
Organika TNT Tribulus 250 mg - 60 Capsules
Helps support sexual health by increasing free testosterone levels and libido; acts as an aphr...
$19.99
Sold Out