Relora
Relora is a patented blend of two tree barks, Magnolia officinalis and Phellodendron amurense. It aids in the management of daily stress, acting as a regulator of stress hormones, an anti-inflammatory, and a calming agent. As a result, it may contribute to reduced stress-related weight gain and control of mild anxiety or depression.
---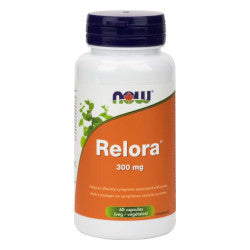 Now Relora 300 mg - 60 Vegetarian Capsules
Relora is a clinically validated blend of plant extracts that has been shown to support the bo...
$23.99