Vitamin B1
Vitamin B1 (thiamine) is involved in generating energy from sugars.
---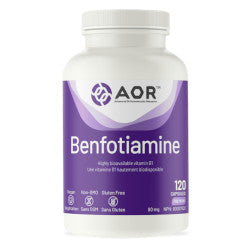 AOR Benfotiamine 80 mg - 120 Capsules
Benfotiamine is a naturally-occurring form of thiamin (vitamin B1). Benfotiamine's superior ab...
$41.99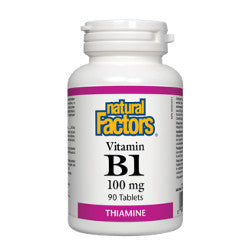 Natural Factors Vitamin B1 100 mg - 90 Tablets
Vitamin B1 acts as a coenzyme to convert carbohydrates to energy in the body, helps manufactur...
$8.99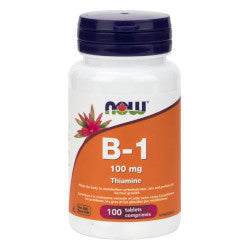 Now Vitamin B-1 Thiamine 100 mg - 100 Tablets
Vitamin B-1, also known as Thiamine, is an essential nutrient first classified in 1936 by the ...
$16.99