Rutin
Rutin is a common bioflavanoid, found in many natural foods such as fruits and vegetables. Its health effects are diverse, often increased through supplementation with other flavanoids or vitamins. As an antioxidant, it contributes to good health through eliminating disease-causing free radicals from the body.
---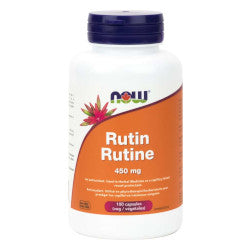 Now Rutin 450 mg - 100 Capsules
Rutin is a powerful combatant of free radicals and is best known for its role in vascular heal...
$19.99