White Kidney Bean
White Kidney Bean extracts promote weight management through acting as a carbohydrate blocker - decreasing the absorption of sugars within the body. As a result, caloric intake from sugars is decreased, as is the potential to generate fat from stored carbohydrates. Both effects promote weight management within the body.
---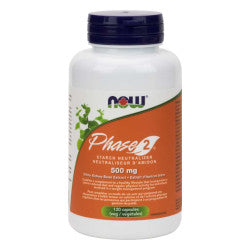 Now Phase-2 500 mg - 180 Capsules
PHASE 2 is a non-stimulant white kidney bean extract that can help to delay the breakdown of d...
$34.99
Sold Out
Waist Away White Kidney Bean 500 mg - 90 Capsules
Waist Away White Kidney Bean stops carbs from being broken down and absorbed, reduces sugar cr...
$28.99
Sold Out