Potassium
Potassium is important for the proper functioning of cells within the body. It is involved in muscle contraction, making it necessary for processes such as digestion, heart health, and general muscle function. Among other benefits, supplementing potassium with other minerals may aid in preventing osteoporosis.
---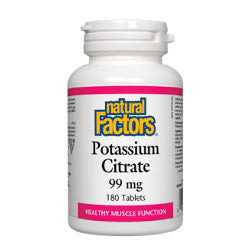 Natural Factors Potassium Citrate 99 mg - 180 Tablets
An essential mineral, potassium is found in the intracellular of the body where it controls th...
$7.99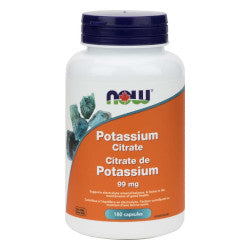 Now Potassium Citrate 99 mg - 180 Capsules
Potassium is an important factor in the maintenance of the body's acid-base balance and nerve ...
$17.99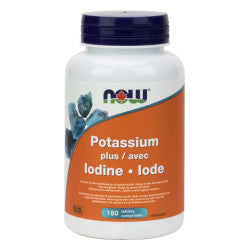 Now Potassium plus Iodine - 180 Tablets
Potassium Iodide (KI) is a compound that contains Iodine, a nutrient necessary for normal thyr...
$18.99