Bromelain
Bromelain is a mixture of enzymes which are isolated from pineapples. They are highly proteolytic (protein digesting) and may be used for indigestion, cleansing or detoxing of the colon, and as a means of reducing swelling or inflammation.
---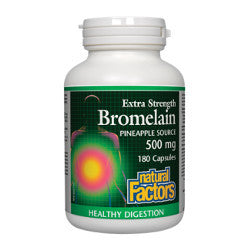 Natural Factors Bromelain 500 mg - 90 Capsules
Natural Factors Extra Strength Bromelain capsules contain the highest amount of enzyme activit...
$11.99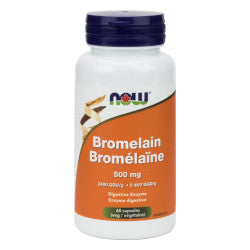 Now Bromelain 500 mg - 60 Capsules
When taken with food, Bromelain can help to support healthy digestion. When taken between meal...
$21.99
Organika Bromelain 2000 GDU 500 mg - 60 or 120 Capsules
Bromelain, sourced from pineapples, is a high potency digestive enzyme which helps break down ...
From $26.99
Sold Out