Betaine HCl
Betaine Hydrochloride (HCl) promotes digestion through delivering an acid (HCl) to the stomach. Often combined with enzymes or other digestive factors, it supports the breakdown and absorption of nutrients.
---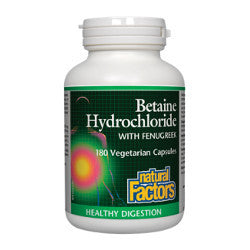 Natural Factors Betaine HCL with Fenugreek - 180 Capsules
Natural Factors Betaine Hydrochloride with Fenugreek supports normal digestion and acts as an ...
$16.99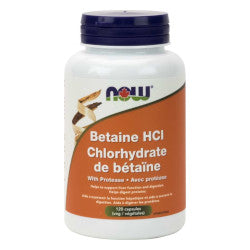 Now Betaine HCl 648 mg - 120 Capsules
Now Betaine HCl combines Betaine Hydrochloride with Pepsin that is standardized to National Fo...
$31.99