Vitamin B5
Vitamin B5 (Pantothenic Acid) aids in generating energy from sugars and fats. It may further be involved in other processes within the body, as it aids in generating hormones and other structures.
---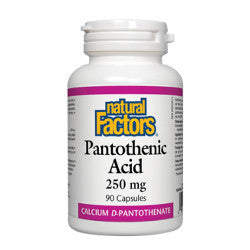 Natural Factors Pantothenic Acid 250 mg - 90 Capsules
Pantothenic acid reduces stress and promotes healthy brain function, while helping in the meta...
$7.99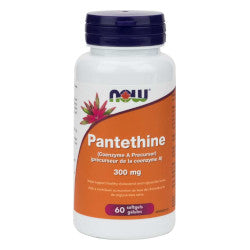 Now Pantethine 300 mg - 60 Softgels
Pantethine is a highly absorbable and biologically active form of Pantothenic Acid (Vitamin B-...
$33.99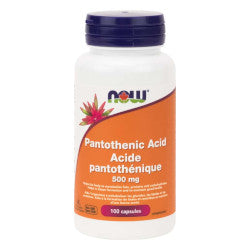 Now Vitamin B5 Pantothenic Acid 500 mg - 100 Capsules
Pantothenic Acid is an essential member of the B-complex vitamins. Now 500 mg Pantothenic Acid...
$18.99
Sold Out