beta-Sitosterol
beta-Sitosterol is a phytosterol, or plant compound which is similar in chemical shape to cholesterol. Its close resemblance leads to decreased absorption of cholesterol in the digestive tract, resulting in lower levels throughout the body.
---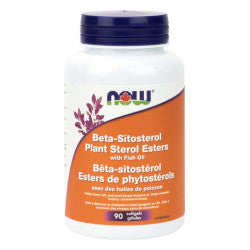 Now Beta-Sitosterol Plant Sterols - 90 Softgels
Plant Sterols are plant-derived compounds that are structurally similar to cholesterol so that...
$27.99
Sold Out