Grape Seed
Grape Seeds contain significant amounts of antioxidants, including Vitamin E and flavanoids. They feature high levels of polyphenols, particularly OPC's (Oligomeric proanthocyanidins). Grape Seeds and OPC's are used to support cardiovascular health and immune function, while potentially featuring more benefits as antioxidants.
---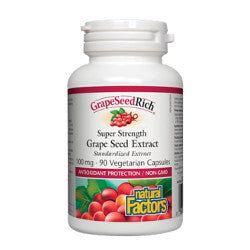 Natural Factors GrapeSeedRich 100 mg - 90 Capsules
Natural Factors GrapeSeedRich is non-GMO and a rich source of antioxidants that help the body ...
$19.99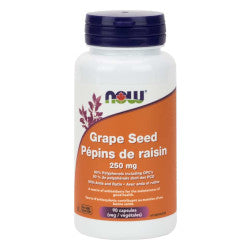 Now Grape Seed with Amla - 90 Vegetarian Capsules
Now Grape Seed Extract is a highly concentrated natural extract containing a minimum of 90% Po...
$26.99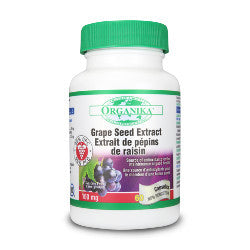 Organika Grape Seed Extract 100 mg - 120 Capsules
As a highly concentrated source of Vitamin E, flavonoids, linoleic acid and OPC's, Grape Seed ...
$31.99