Horny Goat Weed
Horny goat weed is a herb, traditionally used in China for hundreds of years, to treat low libido. Today, it has gained much attention as a potential solution to erectile dysfunction. In addition to boosting libido, it may further aid in reducing physical fatigue.
---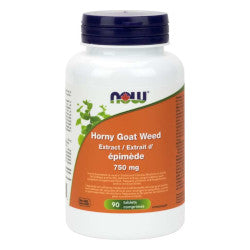 Now Horny Goat Weed 750 mg - 90 Tablets
Horny Goat Weed is an ornamental plant that also has a long history of traditional use in Chin...
$35.99